Meet Our Ambassadors
Ambassadors
The Department of Food Science Ambassadors are dedicated student leaders who represent the department in recruiting prospective students, educating peers, and networking with professionals.
Food Science Ambassadors are student volunteers who represent the department in a variety of ways:
Lead campus tours for parents, visitors, and prospective students.
Give presentations about careers in agriculture and college life. Represent the Department of Food Science at information fairs.
Work in coordination with Student Outreach to raise awareness of Food Science as a STEM-based program, on-campus and in the local and surrounding communities.
Katelyn Brockman
Hello! My name is Katelyn Brockman, and I am a junior in the Food Science program! I am from the town of Pulaski, Wisconsin, which is close to Green Bay, and my favorite food is salmon. My love for food science started when I was in high school. I was interested in how food products were made as well as dairy. My dad works for a cheese company, so I was able to get a close-up of how cheese is manufactured. Which only aided in my growing interest for food science! Because I love dairy, specifically cheese, I decided that my focus in food science will be dairy! Currently, I am working at the Center of Dairy Research here in Madison and am working as their food safety student help, and I plan to continue this job throughout the summer! Currently, I am involved in the Food Science Club as well as the Food Science Ambassadors and plan to become more involved in the club and Slow Foods.
Contact: kebrockman@wisc.edu
Sami LeFever
Hello! My name is Sami LeFever and I am currently a senior in Food Science. I am from Green Bay, Wisconsin, and my favorite food is pasta! I originally came to UW Madison as a part of the chemical engineering program. However, I became uninterested in the major and struggled to see its application in my day-to-day life. After exploration across campus, I stumbled upon Food Science and became extremely invested in all that it had to offer. Since then, I have worked in a lab on ice cream and candy, and over the last summer, I worked for the Frozen Dessert Center at Babcock to make specialty ice creams for different companies. I also continued to get involved in the major by being a part of the Food Science club, where I have been the Outreach chair for the last year, working with local schools to teach kids about Food Science! I am also a part of the Food Science Ambassador program and the product development teams.
Contact: lefever@wisc.edu
Calvin Slaughter
My name is Calvin Slaughter. I am a junior in the food science program, and I am from right here in Madison. My favorite food is tortellini with pesto cream sauce, especially if I have the time to make homemade ricotta for the filling. There were a lot of majors I was interested in when I applied to colleges. Still, I decided on food science because it provided a unique combination of my passion for cuisine and the sciences. Since then, I have never questioned that decision. There are a seemingly endless number of opportunities this program provides. A couple of experiences that I have especially enjoyed have been working at the campus meat science laboratory and participating in product development competitions with the food science club. There is never a bland moment in this major!
Contact: cslaughter@wisc.edu
Zoe Atkins
Zoe Atkins is a senior in the undergraduate food science program from Grand Rapids, Michigan. While working as a research assistant in Dr. Rich Hartel's ice cream and candy lab, she served as Historian, Social Chair, and Vice President of the UWMadison Food Science Club – competing on product development teams and College Bowl (food science trivia). As a product development intern, Zoe first joined Nature's Fynd: a plant-based start-up making meat and dairy analogs from fungus. The following summer, she interned with Cargill's Cocoa & Chocolate Research & Development team. Zoe grew up on a hobby farm with cats, dogs, horses, sheep, tortoises, chickens, ducks, bunnies, and black swans. There, she developed a love and respect for all creatures that she hopes to apply as a product developer of plant-based, sustainable foods. When forced to choose, ice cream is her favorite food.
Contact: zatkins@wisc.edu
Connor Mills
Hello! My name is Connor Mills, and I am a sophomore from Racine, WI, in the Food Science program. My favorite food is definitely sushi. Since I am a freshman, I am very new to this program and have been trying to get as involved as I can. I am currently in the Food Science Club as well as an ambassador for Food Science. My decision to come to Madison for Food Science was easy since this major provides a great deal of interesting jobs and internships. I first learned about Food Science through an alumni who would always bring back leftover candy from her job, and I thought that was really cool. As I began to explore Food Science and what it has to offer, I grew very interested in it and decided it was the right fit for me.
Contact: ctmills@wisc.edu
Meet Our Alums
Meet Our Alums
The University of Wisconsin-Madison Food Science Alumni are growing the future. 100% of Food Science respondents agree/strongly agree that UW-Madison prepared them for their next step in their career path (First Destination Survey for 2019-20).
Lauren Brey
Food Science BS '13
Managing Director of Farmers for Sustainable Food
Ellen Morgan
Food Science BS "95 & MS '97
Research and Development Director at Kerry, a Taste & Nutrition Company
Morgan Buser
Food Science BS '17
Quality Systems Supervisor at Lindt Chocolate
Ben Sieger
Food Science BS '17
Product Developer at Nature's Fynd, a food tech company that develops vegan meats and dairy alternatives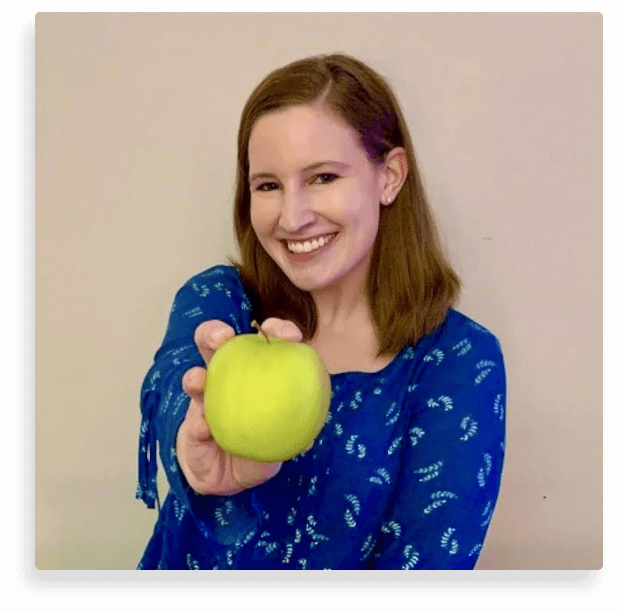 Abbey Thiel
Food Science BS '14 & PhD '20
Postdoctoral researcher in the Food Quality and Design Group at Wageningen University in The Netherlands