Ujor Laboratory
Research Interests
The research interests of the Ujor Lab include fermentation science, renewable fuels and bio-chemicals, metabolic engineering/synthetic biology, bioprocess design, bioconversion of food wastes and agricultural residues to value-added products.
Specific Research Projects
Specific Research Projects
Synthetic Biology/Metabolic Engineering
---
Towards enhanced bio-chemicals production, we deploy synthetic biology to engineer robust bio-chemicals-producing microbial strains. Additionally, we seek to unravel and circumvent metabolic and feedstock-mediated bottlenecks that limit the biosynthesis of target chemicals with wide ranging applications including biofuels and chemicals involved in the production of paints, varnishes, synthetic tire and a variety of industrially important polymers.
Repurposing Recalcitrant Effluents
---
With increasing pressure on water resources and dryer summers, water-rich effluents such as anaerobic digestate, tannery and fish processing effluents could become rich sources of fermentative nutrients, producing effluents that are more economically amenable to treatment. Therefore, identifying and engineering microbial strains with robust capacities to sequester greater amounts of nutrients from such effluents could herald a new paradigm in waste management and water recovery from waste. Thus, our efforts seek to identify and engineer such strains for efficient nutrient removal from recalcitrant wastes, whilst producing value-added chemicals.
Members
Members
Victor C. Ujor, Ph.D.
Assistant Professor, Fermentation Science
B115 Babcock Hall
ujor@wisc.edu
608-263-5144
Fax: 608-262-6872
Education
B.S. Applied Microbiology and Brewing
Enugu State University of Science and Technology
Enugu, Nigeria 2002
M.S. Applied Microbiology and Biotechnology
University of Westminster
London, England 2006
Ph.D. Applied Molecular Microbiology
University of Westminster
London, England 2010
Postdoctoral Research: The Ohio State University
My research interests are in the areas of sustainable biomanufacturing, unravelling metabolic bottlenecks that limit microbial production of fuels and chemicals, synthetic biology towards enhanced production of bio-chemicals, and improving and deploying the metabolic dexterity of microbial systems to mop up excess nutrients in waste streams, while producing important chemicals. As the global population increases, it becomes increasingly important to develop sustainable technologies for producing chemicals that drive our industries while exerting significant influences on food production and processing. Further, growing concerns over climate change and its impact on water supply call for advanced measures to recover water from currently untreated waste streams. Bio-based systems hold considerable promise towards meeting these goals. My overarching research goal is to contribute towards sustainable production of value-added chemicals, whilst ensuring that effluents with benign impacts on the environment are generated. Asides research, I am an avid football (soccer) fan-yes I am passionate supporter of Chelsea football Club of London, England (the best football team in the world). Also, I enjoy travelling, reading and spending time with my family-i.e., indoctrinating my son into the Chelsea family.
---
Santosh Kumar, Ph.D.
Research Specialist, Postdoc
I hold a masters degree in Microbiology from Kanpur University (CSJMU), India, and a Ph.D. in Microbiology from Department of Biotechnology, Banaras Hindu University (BHU), Varanasi, India. I worked as a Research Scientist (postdoc) in the Department of Biological Sciences of the University of Texas at Dallas, Richardson, Texas, USA, before joining as a Research Specialist at the University of Wisconsin, Madison, USA. In my previous research, I have made important contributions to study the role and regulation of alternative sigma factors in response to environmental stresses, and molecular mechanisms of biofilm formation in bacteria.
My current research interest is to design microbial cell factories for the production of value-added chemicals by modulation of metabolic networks, genome editing, and bacterial systems biology approaches. The depletion and rising costs of fossil fuels require urgent attention to harness energy from renewable sources such as lignocellulosic biomass. The major constraint to this is the presence of toxic chemicals and byproducts such as furfural produced from the complex sugar that hinders the growth of microbes suited to produce biofuels such as butanol. My research projects are to engineer microbial metabolic pathways using the CRISPR/Cas system in friendly superbugs such as Pseudomonas putida, capable of metabolizing toxicants present in biomass. The ultimate goal of my research is to design cell factories efficient in the production of biochemical and biofuels from low-cost and renewable sources, with the aim of developing sustainable solutions to future energy needs.
Apart from research and the associated readings, I enjoy petting plants and animals, practicing yoga, and taking long walks on the beautiful prairies surrounded by large walnut trees, lakes, local flora and fauna on the UW Madison campus. I am also keen to learn new languages and cultures.
---
Eric Agyeman-Duah
Ph.D. Candidate
I obtained a master degree in Molecular Medicine from the University of Ulm, Germany (2020), and a BSc. in Biochemistry from Kwame Nkrumah University of Science and Technology, Ghana (2016). Currently, I am working on engineering robust microbial strains with enhanced capacity to produce biofuels and chemicals from low-cost agricultural residues. I am using the CRISPR/Cas system to construct target microbial strains.
Asides research, I have a huge passion for soccer, rap music, and watching historical movies/documentaries.
---
Marian Awaga-Cromwell
M.S. Candidate
Education
B.S. in Food Science and Technology (2022)
Kwame Nkrumah University of Sci & Tec
Kumasi, Ghana
My research focuses on using the CRISPR/Cas 9 to engineer microbial strains that can efficiently utilize cheap feedstocks to produce succinate.
When I am not engaged in research, I enjoy reading, photographing landscapes and scenery, and taking walks.
---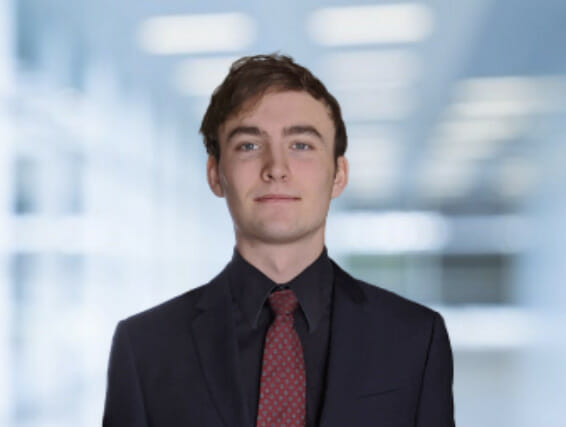 Calvin Slaughter
Undergraduate Student
I am an undergraduate studying food science. I began my undergraduate degree in 2020 intending to go into confectionary sciences. However, my curiosity has switched to fermentation. My research interests now include meat analogs, fungi, and food safety. Outside the lab, I take part in product development competitions and frequently experiment with various recipes in my small home kitchen.
---
Andrew Zierath
Undergraduate Student
I am a third year Food Science Major here at UW-Madison.
I am currently working on a research project that aims to engineer Clostridium beijerenckii to produce propane-1,2-diol (propylene glycol). The project utilizes CRISPR-Cas9 recombination and site-directed mutagenesis systems to alter the expression of targeted genes, in hopes of shifting carbon flow towards our desired product. If successful, this would provide a more sustainable, efficient and cheaper way to mass produce propylene glycol.
For a period of time, I was interested in becoming a research chef (a career that combines the Food Science field and the Culinary Arts). However, over the past year, I have found new interests in the biochemical side of Food Science. Currently, I wish to expand my knowledge of the biological sciences. I do not know what my future research will entail or involve, but regardless of where I end up, I wish to increase the sustainability of the food industry in any way I can.
Besides cooking, my interests and hobbies outside of my classes and the lab include golfing, playing video games, watching YouTube, hanging out with friends, obsessing over the Marvel Cinematic Universe, and learning about theoretical physics and astrobiology.
---
Simi Fadiran
Undergraduate Student
I am an undergraduate student majoring in microbiology, with the goal of becoming a pathologist. For my current research in the Ujor Lab, I am working on engineer Clostridium tyrobutyricum to convert dairy waste into succinate. This compound is useful in the pharmaceutical and food industries. Besides research, I enjoy playing instruments, specifically the piano and cello. I currently play in the All-University Strings orchestra. In addition, I love playing soccer and club ultimate Frisbee.
Steven Hsieh
Undergraduate Student
I am a second-year undergraduate studying Biology. I am interested in many aspects of life sciences, including microbiology, genetics, and now food sciences! Currently, my research project aims to improve the production of 1,2-propanediol by Clostridium tyrobutyricum, mainly through engineering its fermentation pathways.
Outside the lab, I enjoy cycling, running, and playing/watching football (soccer)! I also have several music-related hobbies, such as playing the piano and singing in a barbership quartet!
News
News
Celebrating Hieus' birthday!
---
Visiting scholar Maria introduces her new baby to the lab as the newest Ph.D. Candidate in the Ujor Lab.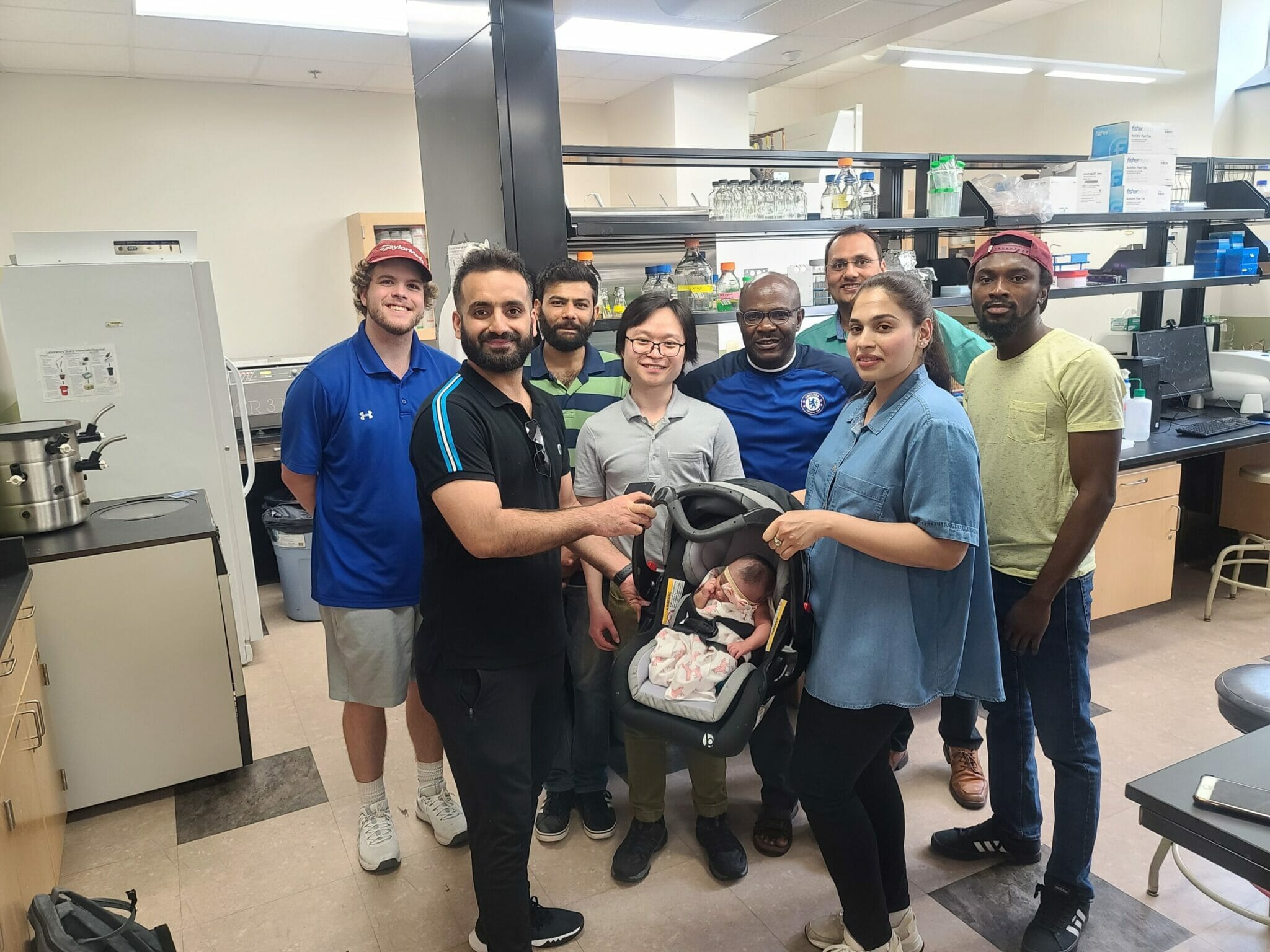 ---
Eric's Birthday Celebration!